This is the real game uploaded by A Lotta Moms.

Please understand this topic is not to be taken seriously and it's me guessing what would happen if these things happened to Arthur and Buster if you don't do something right. These are Game Overs.

Game Over #1 Bear In The Cave

SPOILERS I know the animal in the cave is two Raccoons sleeping but what if it was a real bear? Arthur and Buster get scared and scream waking up the bear. The Bear is too fast and claws Arthur and Buster killing them.

Game Over #2 Rabid Raccoons

The Raccoons sleeping in the cave that stole the food have rabies. They bite Arthur and Buster while foaming at the mouth. Because they didn't get to the hospital in time do to continuing searching for parts of the radio. Arthur and Buster get the rabies sypthoms and succumb to it. This is the scariest game over in the game.

Game Over #3 Rockslide Area Accident

When Arthur and Buster try to grab the vile towards the edge of the Rockslide. They fall but what if Arthur and Buster hit their heads on the big rocks? The impact would kill them.

Game Over #4 Arthur and Buster Drowning in the Creek

In the part where Arthur and Buster are crossing the creek with the tree trunk they collapsed. What if you aren't careful and they both fall into the creek drowning?

Game Over #5 Bear or Mountain Lion Attack

While Arthur and Buster are roaming around the cave. Imagine if they encounter a bear? The same result would happen in Game Over #1. Or if a Mountain Lion stalked them from the bushes or anything else in the background. The Mountain Lion would pounce on them and maul them.

Game Over #6 Francine's Rock Climbing Challenge

If Arthur almost makes it to the very top but fall off the little ledges he jumps on. He would fall to his death.

So if these things can happen to you in the game. The game would get an M Rating.
Pregnant





Posts

: 3592


Join date

: 2014-03-14


Location

: $ac



I've watched this clip at least 500 times by now, too.  The background music is just so peaceful...


Village Idiot - Administrator





Posts

: 4840


Join date

: 2014-01-26


Location

: Florida



I also have a question about the game: What happens if you pick Francine or Binky's idea to get help?
Cherry Bomb





Posts

: 3792


Join date

: 2015-02-10


Age

: 32


Location

: Zee Slums



I wanna play it too. I just thought I would make up Game Overs for the game.
binky jus sittin aint do shit@7:15, needs get his ass beat >_<
Pregnant





Posts

: 3592


Join date

: 2014-03-14


Location

: $ac



Hahaha okay. But why does he have a dark skin tone and a green shirt?
Well, it looks like this upload is still going strong at over 15,000 hits.  
It has almost as many unintentionally hilarious moments as the show itself...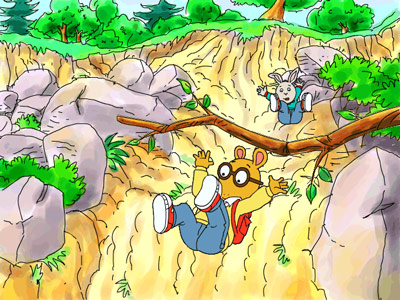 Village Idiot - Administrator





Posts

: 4840


Join date

: 2014-01-26


Location

: Florida



---
Permissions in this forum:
You
cannot
reply to topics in this forum