credit to http://wont-take-a-backseat.tumblr.com/post/26445619067/arthur-recap-season-1-episode-9-part-2-arthurs for figuring this out.
you can read the rest of her post by clicking the link, but this is the part I wanted tp focus on:
"Okay, here's the thing I wanted to write about last night but didn't because it is a lot of work. Here is Arthur's family tree:
It is never specified if Bonnie is David's sister or sister-in-law. Now take a look at this…
This is Bud's son Ricky:
Here is Ricky's father, Bud with the whole family:
Here is the unamed uncle:
Is anyone thinking what I am thinking?
Assuming that the unnamed uncle married into the family (which means he is NOT David's brother), I believe Loretta had an affair with the Unnamed Uncle, producing Ricky. Bud, like Dale in King of the Hill, genuinely believes Ricky is his biological son despite evidence to the contrary.
Or maybe Ricky's just adopted."
Now, Im not sure if i think the unnamed uncle is the father, but its definitely not Mr. Monroe. I don't think its genetics either, considering everyone else in the family doesn't go a shade below Caramel Latte™*. so who could the mystery father be? and are there any other strange little mix ups like this we haven't picked up yet?
*or it was just that characters color template and this is dumb....
_________________
The Official Hate Ladonna Compson Thread
https://www.youtube.com/channel/UChC3_qWLhofdt0rj1n1rwYA?view_as=subscriber
I love this place, and yall should throw rocks at me till i come here more often
Downs Clown





Posts

: 373


Join date

: 2014-06-11


Age

: 19


Location

: Pizza Puala's Pizzaland



Love the Family Tree info!


_________________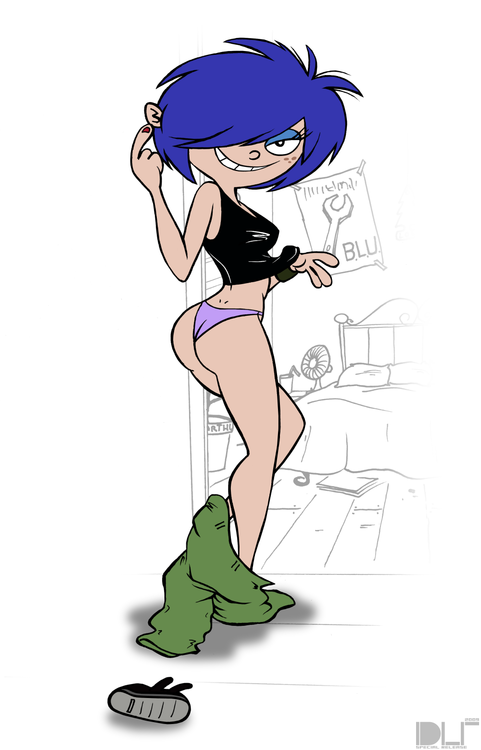 "If Only I Was Double D!"

Buster's Wants To Go To Molly's House!





Posts

: 1192


Join date

: 2014-09-20


Age

: 31


Location

: In The South.



aint got no mom they find him in a garbage pail.
They can't put those family secrets past Susan for a second, can they?  This is actually a very plausible scenario the more I think about it.  Since this is the very same family that somehow managed to produce
everybody's favorite catastrophe
(or summon her from the depths of Hell), I wouldn't be surprised in the least.  
Poor Ricky.  I wonder if he can play the banjo...
Village Idiot - Administrator





Posts

: 5623


Join date

: 2014-01-26



they fin dhim in a fucken trash pail ok?
The creators may or may not have intended for that to be a thing, but my money's on that they did. Kid's cartoons have been known for sneaking stuff like that into shows. The more I look at this theory, the more I believe it.
Upstanding Citizen





Posts

: 4


Join date

: 2015-12-16


Age

: 24


Location

: Minnesota



Village Idiot - Administrator





Posts

: 5623


Join date

: 2014-01-26



I think the producers at least have detailed notes on this, since I think they never contradicted themselves, which is impressive for such a long runner.
Ass of Jacks





Posts

: 417


Join date

: 2015-06-05


Age

: 22


Location

: Prison



bro u be workin@the show too?


Similar topics
---
Permissions in this forum:
You
cannot
reply to topics in this forum