For a while after the entirety of season 21 had been leaked onto You
Who
Tube, my initial reaction was simply to dabble in the season - seasons 16 and 17 had largely (with a few exceptions) disappointed me, therefore I essentially only watched the episodes I felt were necessary - these being 'Slink's Special Talent', 'Molly Takes a Hike' and 'The Princess Problem' (on the request of the residential Poodle Overlord ZGAF). Most other episodes I watched were largely completed in a shorter 'clip' format.
However, being off due to a major potion overdose last night (bringing on symptoms such as stomach aching, legs quaking, brain breaking, etc.), I decided to take the plunge and brave the alleged dullness of SEASON 21!!!
...it was almost exactly as I had expected.
...well, maybe not.
A few thoughts on each episode:
Binky's A Game
I liked a little more than I was expecting to, but it still ultimately suffered from a kind of blandness and a weird unwillingness to actually delve into the characters in a meaningful way, which left the whole experience somewhat 'hollow' for me. Nice to see the return of Buster Baxter, Private Eye though - the inclusion of continuity, while stiff and/or unnecessary in places, was the one pleasant surprise of this season.
Brain and the Time Capsule
was unfortunately even duller. While I appreciate the writers at least trying to shine some long-needed spotlight on Brain, the loss of Luke Reid and (particularly) Joe Fallon here harms his overall performance here way more than it should, with Brain himself merely coming off as an arrogant prude as opposed to a studious but nerdy and fun-loving (and better) character akin to his Fallon-era persona (although adopting that personality would negate this episode from happening, which may or may not be a beneficiary development).
The Master Builders
was the most forgettable 22 minutes I've passed in a while (outside of spontaneous potion comas) and was obviously just a PBS Kids mandate (notice the weird emphasis on THE 3D PRINTER THE SAVIOUR OF BUNNEHKIND(!!!)). It was nice to see Catherine and Fritz again, but the whole experience (particularly the weird lack of Arthur here - why wouldn't he be present to support Buster (his alleged 'best friend') in this case? Why did the writers not even attempt to include him?) but the whole experience fell flatter than a crushed biegnet.
Francine and the Soccer Spy
was probably one of the worst of the season. Evident issues included Francine behaving like an utter *donkey braying* far more than was necessary (particularly for her established characterization), Ladonna and Danny's scenes feeling weird and out-of-place with the well-established main cast of 21 years serving as simply a backdrop and once again no actual insight on Francine - there's no emotion or complexity anymore, it's just a series of random events with an (extremely half-baked, might I add in this case) climax tacked onto the end. One of the primary pillars upholding
Arthur
's Fallon-era glory days was the surprising and subtle depth of its main characters, while here it's just reduced to a bareboned misunderstanding plot (ironically, Danny was the best-developed character in the episode as his screentime was actually utilized to build his character, although again there's a lack of insight).
Sue Ellen and the Last Page
was debatably better, but only very marginally. It's almost frustrating how conspicuous it is that the writing team has run dry of ideas, and this episode in general feels so... hamfisted. As in, more hamfisted than any of the poor swine slaughtered to process Pal's bacon. Sue Ellen's speech, which lasts hours and (apparently) convinces the entire council assembly (...?) felt extremely pretentious, and the thinness of the plot (it was so flimsy they felt they needed to prop it up with an out-of-place Cat Saver reference whilst neglecting to include ANY references to the Library Card song or my anthem? It's pure allegory!) forces a comparison with 'Sue Ellen Chickens Out', which again, is a way better episode because it
actually delves into the character's emotions
. In that episode, we witnessed Sue Ellen's growing despair against the well-meaning ambivalence of the rest of the Lakewood gang, featuring great satirization on the issue Sue Ellen was debating and her overtly pretentious approach to the subject compounded sublimely by nice introspection on Carl Manino (I wouldn't say 'Chickens Out' was a particularly great episode, but it succeeded in all of these in a satisfactory manner). Here, it's just Sue Ellen being glorified for her own pretensiousness against Muffy being too arrogant for her own good pulled along by a sequence of basic plot points (with no real emotions interlacing any of it) and padded out by dull exposition from Mrs. Turner (a huge missed opportunity - how does she legitimately feel about the library's closure? Regardless though, her voice actress' delivery (most likely not the same as the original), were it as terrible as it was in this episode, would have bogged down any emotion that was presented), no real commentary on the issue (except for Muffy's unfortunate 'embellishment' of Sue Ellen's speech, which felt more like the episode sucker-punching the target audience/the youth of today than anything else) and almost a complete lack of humour. It's just an 11-minute glorification of Sue Ellen's ridiculously overstated soapboxing.
Muffy Misses Out
, was one of the greatest comedic masterpieces of our time. Period. Muffy's constant over-the-top tantrums were just so
poorly
masterfully animated and timed and indulge in such a surreality and detachment from the confines of your typical everyday
Arthur
faire, providing the greatest comedy the show has seen since 'That's a Baby Show!'. Also, Ladonna's inclusion was so necessary and impactful, it felt so reasonably placed into the plot and almost moved me to tears. An absolute wonder of an episode and one of the only narratives this season to actually make me feel something. *sniffs a tear of laughter*
Arthur Takes a Stand
... who is that guy in the title again? Yeah, this one was pretty bland, although it's admittedly nice to see some more focus on Mrs. Sarah/Melissa/I don't know McGrady. However, the detriments gradually outweighed the benefits to the point where I found myself hating this episode more than I expected. Yes, we finally receive some focus on Arthur after a prolonged period of neglect, but he's painfully bland here (and even a little jerkish at times, harkening back to that glorious 'Arthur the Asshole' threads Lotta created a few months back), the cameo from John Lewis was pretty shoehorned (and his character design was appalling even by recent celebrity portrayal standards), the plot was (again) way too basic with extremely clunky dialogue and humour and Mrs. Tingley behaves nothing similar to her former mild-mannered self (has power corrupted this former maiden of a bunneh?). However, what drove this one into abysmal territory for me was Sue Ellen's role, particularly in the sit-in at the climax, where the writers use her dialogue to pretty much flat-out imply they're aware of their flanderization of Sue Ellen into a blatant soapboxer. What about her karate skills, and her calming influence over Binky, and... pretty much everything else about her character?
I've already spoken my piece on
Slink's Special Talent
in the 'Name the best episode of each season' topic over in the Episode Epicenter - it's a little bland, but I appreciate the writers actually investing the effort here to create a story that actually suited Slink into of shoving him into a bareboned/cliched plot, and it actually delves into Slink's character in ways that the majority of other episodes this season ultimately faulter at.
I've also discussed my opinion on
Molly Takes a Hike
in the same thread - I wrote it about it at length there, but I'll state that I consider it to be the best of the season because there was less clunky dialogue, the plot was not overly basic and the take they used on Molly's character was actually unique and introspective. Could've used a little more humour, but I'll take it gladly.
The Lost Dinosaur
was, to me, emblematic of how far the show has fallen since the Fallon era. Watching this episode back-to-back with 'The Long, Dull Winter' highlights the astounding difference even further - in comparison to the hilarious yet beautifully casual masterpiece that is TLDW, this episode was basically just a long, drawn-out montage of an excruciatingly irritating platypus with a goofy Australian accent (who also shamelessly plugged random platypus facts because this is an educational show... what happened to episodes like 'D.W's Deer Friend' again?) elongated to an 11-minute length. I understand that the episode intended to present him as annoying, but dear Fallon, this was quite the farcicle.
The Princess Problem
was decent and again, while lacking in humour, actually presented compelling new angles of both D.W's and Lydia's (!) characters whilst finally returning Emily to the spotlight briefly for the first time in several seasons.
Invasion of the Soccer Fans
was a little more tolerable than most Pal/Kate episodes, but it still fell flat for the sheer uneventfulness of the narrative. Virtually nothing of legitimate note happens until a good 6 minutes into the episode, and even after that it's essentially just a repetitive montage of dogs attempting to obstruct a TV viewing. How far this good show has fallen...
Pal and the Big Itch
was similarly painful (and more akin to previous Pal/Kate offerings, which comes as no surprise considering that the mastermind behind this is none other than the creator of the 'genre', Peter K. Hirsch himself), with the eerily fluid run cycles for the dogs (particularly for Oasis, whose animation and timing this season was otherwise abysmal) and the Dogfather story being the only positive aspects here (the latter was unfortunately left awkwardly unresolved, which knocked the episode even further into mediocrity). Not to mention that the eponymous 'Big Itch' is only referenced a single time during the episode's 11-minute runtime and after said point is never acknowledged again. At least Arthur had a few sporadic lines of dialogue.
So yes... this season sucked.
Best Episode Award: Take A Hike, Molly
Worst Episode Award: Pal and the Big Itch
Most Delightfully Humorous Episode: Muffy Misses Out (it very well may be my biggest guilty pleasure of the entire show. The plot, execution and animation are complete garbage but I love how absurdly over-the-top Muffy's dramatic tantrums are and the very concept of the episode (11 minutes of Muffy hamming it up) is just beautiful).
Episodes ranked in order (best to worst)
1. Take a Hike, Molly
2. The Princess Problem
3. Slink's Special Talent
4. Muffy Misses Out (yes, it's a terrible episode, but it's jut so entertainingly bad that it's impossible not to place in the top 5. No offense to our Little Miss Mod though - this episode's storyline and not her performance were the major issues present here)
5. Binky's A Game (guys, we have ourselves the one true non-'Muffy Misses Out'-insight of the season - Binky Barnes is, in fact, A GAME. Seriously, all these years believing he was a bulldog when the honest truth was that he was merely a game, I am shocked that no fan theorized about this. What an accurate episode title that was)
6. Brain and the Time Capsule
7. The Master Builders (the lowest episode on this list that I legitimately do not dislike - impressive for a Hyde)
8. Invasion of the Soccer Fans (remains bad in my view, but ranked above 'Arthur Takes a Stand' in that I realized that while several aspects of ATaS drew my ire heavily, with IotSF I was merely bored and exasperated by the events transpiring on-screen)
9. Arthur Takes a Stand
10. Francine and the Soccer Spy
11. Sue Ellen and the Last Page
12. The Lost Dinosaur
13. Pal and the Big Itch
Other weird items I noticed:
- Huge shortage of Arthur this season, oddly enough largely within the episode focusing on the Lakewood gang collectively. It's as if the writers actively don't even try to integrate him into a plot featuring the rest of the gang - his absence (and lack of influence on the plot) is deeply conspicuous in episodes such as 'Brain and the Time Capsule' and 'Muffy Misses Out' (regardless of how gloriously dreadful that episode otherwise was), where the episodes generate a sense that the plot's details should be viewed as comprising a collective effort of the full main cast, but Arthur's lack of screentime renders this harrowingly hollow).
- Not as much Ladonna shoehorning transpired in this season as I feared, but her appearance in 'Muffy Misses Out' (I guess it's a positive that I at least bring up that episode on a consistent basis, indicating that I remember it) does feel off-putting. I myself (despite being legally banned from the Lakewood premises on account of running down the halls and writing on the walls) would have included my alter ego Brain en lieu of Ladonna to shine some light on his seldom-referenced African heritage as opposed to thhe writers incessantly reminding us that Ladonna is in fact Lousianan.
- The general abundance of Buster is this season is a benefit though, it's almost always great to see him in a starring role that fits him. Considering the comparatively larger amount of screentime Buster received in this season in comparison to Arthur, does this mean that the show should henceforth be titled 'Buster'? I'm sure that a specific white rabbit around these most peculiar parts would approve wholeheartedly of this modification.
- There seems to be a minor but significant emphasis on minor continuity details in this season. Slink's paper rounds (in addition to several of his customers) are witnessed in 'Arthur Takes a Stand', Cat Saver receives a surprise (albeit shoehorned) reference in 'Sue Ellen and the Last Page' (despite a disappointing dearth of ALNRMF references in said episode, which would have served a way more appropriate role in the final product), Waldo's return to Muffy's life is featured in 'Muffy Misses Out' - I admit I'm impressed.
- With all due respect to the team at Oasis Animation, their work just doesn't do it for me. Granted, the character movements are conceptually more flexible and realistic than the more stitled and robotic than the 9 Story equivalents, but the integrations of the motions onto the character models remain unnatural (pervasively bearing an almost Family Guy-esque pivoting quality), the timing and perspective is abysmal (particularly in the Muffy episode that I shall not name) and the new rougher, cruder linework dissonates with the show's realistic fiction-style tone.
- To sum it up, the general atmosphere I receive from season 21 is this kind of hollowness - the general lack of effort invested by the writers (of which the Elwood Methuselah Peter K. Hirsch is the only one now remaining from the age before Ladonna and 9 Story, which appears to be a sufficient explanation for this season's blandness) into both creating compelling introspects into the characters as with seasons 1-8 (instead opting to replace that with more random events, incessant exposition and hamfisted PBS-mandated 'educational content') and spicing up otherwise moderately 'straightforward' plots with great character chemistry and humour (an art lost to the show since around season 7 or so), leading to the animated equivalent of a dullfest of plot points that function in a sense, but simply lack the spark that made
Arthur
... well,
Arthur
.
Just when it seemed there was no way out,
  I saw my post was overdue
  The Slums moderators asked 'are you reclining?'
  I thought, and I said:
  "No,
   BRING ON SEASON 22!
   MUWAHAHAHAHA!"
Oh, and one more vital point: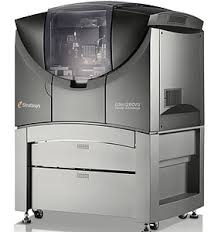 SAVIOUR OF BUNNEHKIND.
Amen.
Last edited by Jekyll Jekyll Hyde on Wed Mar 14, 2018 4:42 pm; edited 27 times in total
King of France





Posts

: 523


Join date

: 2015-06-07



Can't wait for Season 22. There must be more of
and a episode finally for
&
Please writers Do It!
_________________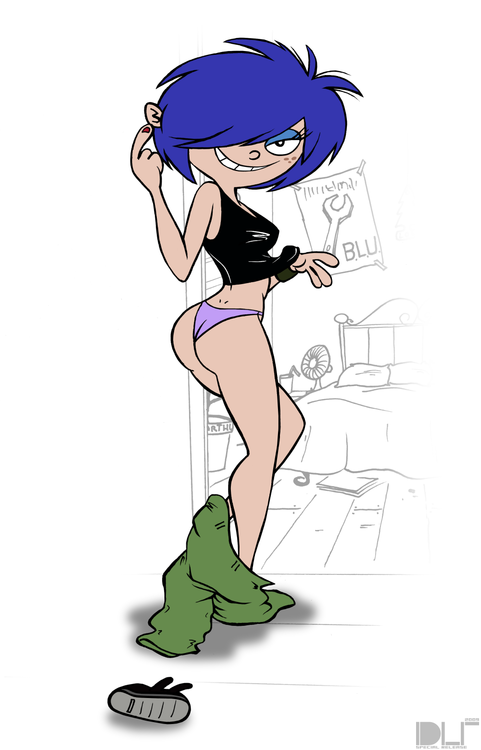 "If Only I Was Double D!"

Buster's Wants To Go To Molly's House!





Posts

: 1192


Join date

: 2014-09-20


Age

: 31


Location

: In The South.



Buster & Molly Lover wrote:Can't wait for Season 22. There must be more of

and a episode finally for

&

Please writers Do It!
An episode featuring Mary would be wonderful.
Either way though... wow that was a long post I authored yesterday. I admit I would definitely appreciate some feedback on it, considering the sheer perspiration it took
not
to actually write the whole post, but instead to binge-watch all 14 episodes within a single day and subsequently collect my thoughts on each one.
King of France





Posts

: 523


Join date

: 2015-06-07





Similar topics
---
Permissions in this forum:
You
cannot
reply to topics in this forum