I'm sure you all know the rules by now.......
This is about Arthur's friends making sense of
U.S. Independence Day (kinda like "A Charlie Brown Christmas")
After funding credits......
Fireworks are displayed with the title "Marc Brown's An Arthur 4th of July" set to "Stars and Stripes Forever"......
Pan down and cut to Arthur's house:
VO on TV: It's big......it's patriotic......and IT'S ONE DAY ONLY.....the Fallon and Hirsch 4th of July Furniture Sale!)
VO (continued): Save 75% off beds, chairs, mattresses. and get a free 4k TV! One day only, hurry hurry hurry only at Fallon and Hirsch!
Mom, mom, mom! We have got to go to the furniture store!
I'm sorry to break it to you, but there's big sales on EVERY occasion!
But it's....patriotic! Plus we get a fancy new TV......
Fade out to:
Mom, why do we have to celebrate independence day if the government is trying to hide the truth about aliens? We need to be friends with them....
Well this keeps us FREE from EVIL SPACE ALIENS
MOOOOM!
Fade to:
Those fireworks are so loud! I wish it wasn't tradition.......
Now you finish the story.....please finish in time for the end of Juky 4th, This is mostly for our American Slums users.........
Sorry if I'm in a rush.....I'm tired......
Last edited by MarleyandPal96 on Wed Jul 04, 2018 11:15 am; edited 1 time in total (Reason for editing : grammar error)
Jane Read brings a surprise home for the family. A new TV!

Jane: I got a surprise for everyone!

Arthur: What is it mom?

Jane: A new television! I got this when I was on my break at work.

DW: What kind of TV is it?

Jane: It's an HDTV. And it's also a smart tv, so there will be more features unlike the old one.

Arthur: Cool! I've always wanted a new TV. When are we going to set it up?

Jane: When your father gets home from work. I can't wait for him to see it.

DW: I hope you went to the furniture store and got it.

Jane: Yes honey, I did. It's also 4K as well.
Good, now let's have the story move along about Arthur's friends finding the true meaning of 4th of July
MarleyandPal96 wrote:Good, now let's have the story move along about Arthur's friends finding the true meaning of 4th of July
You can have a go at the next part of the story.
I just don't understand the 4th of July. What have I got to be thankful for? Nobody likes the president, the media controls everything, they don't want to tell the truth about space aliens......so what's the point?
Buster, why debbie-down a wonderful day like today?
I'm going with my father to another country, if that's all it takes!
Fade to next scene....
Carl's mom (I forgot the name, sorry Arthur fans): Want to go to the fireworks display tonight?
has a nervous breakdown
Carl's mom: You can wear this special headset
That makes me look ridiculous! Besides, some of my classmates wear it and it makes them even look more disabled! It's weird fashion, I tell ya....
Carl's MOM: CARL! That is not very nice to say! Be happy you live in America!
Last edited by MarleyandPal96 on Wed Jul 04, 2018 11:13 am; edited 1 time in total (Reason for editing : fixing something)
Hello? Anyone want to contribute?
I would love to see Buster try to light a firecracker and it blows up in his face!

_________________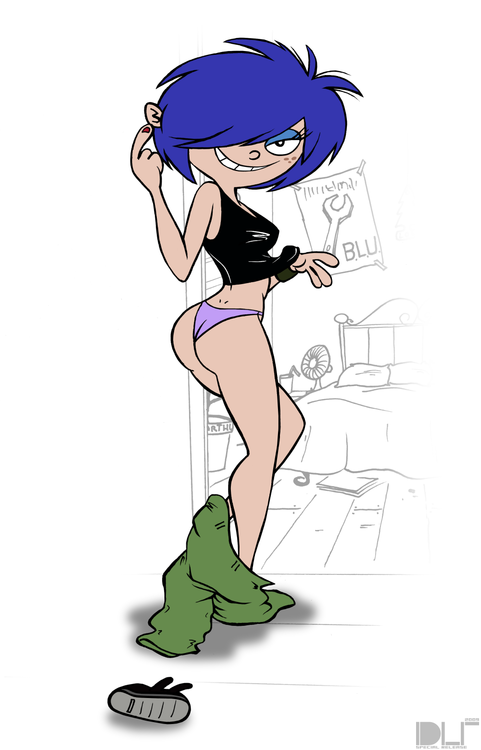 "If Only I Was Double D!"

Buster's Wants To Go To Molly's House!





Posts

: 1200


Join date

: 2014-09-20


Age

: 31


Location

: In The South.



Buster it's the 4th of July let's light off firecrackers.
No Arthur.
Buster it's the 4th of July so it's time to light off firecrackers.
No Arthur I can't handle the sound.
I don't want to be your friend anymore.
Arthur don't say that please.
Light off firecrackers or I will never sit next to you again.
Two hours later Buster lays dead with blood in his ears.
Arthur's Underwear





Posts

: 612


Join date

: 2016-05-29


Age

: 19


Location

: the bathroom



*The gore evaporates as we pan into the hunched figure of the fantasy's originating mind, Mary, concealed within Bud Compson's hat*
*shakes fists* Someday, you maggots, SOMEDAY!
*Meanwhile...*
ARTHUR! I think I've got it!
What?
It was pretty complex and all, but eh, considering all the weird stuff we've faced over the past year, it wasn't that bad.
Buster, are you talking about the answer to that summer extra credit project? Is the heat getting to you or something?
I... don't think so. I mean, how likely it is that I'd ever finish one of those things? It's kinda like asking me to grow a beard. I'm made of fur, obviously, but that's still just ridiculous.
*suddenly emerges from bushes* I wouldn't be so sure about that being implausible... *he shifts his eyes rapidly, before submerging slowly back into the bush*
Well that was weird.
Eh, I've seen worse. But yeah, what did you realize?
The meaning of the 4th of July, Arthur!
Did you realize that it's about celebrating all the neat stuff this country has achieved over the past 200 years? Well yeah, we've made a few mistakes... probably, not that we've been taught about them or anything, but still, you can't deny that this independence means something.
*appears nervous* Well... no. It appeared to me in a dream... there was this weird globe-shaped thing, and it spoke to me for some reason about how I should see the 4th of July as a time when people can be united by their happiness and the fun of celebrating stuff *Arthur raises his eyebrow suspiciously*.
Buster, did the thing in your dream look anything like *he rifles in his pocket and pulls out a spare apricot* this?
*baffled* Yeah, maybe, But, you know what, Arthur? I kind of... well no, I
do
... understand. I mean, why else would my dad come home? And how often do I see him?
Well, asides from those video postcards, I see your point. But why did we mention two different ideas? Aren't we all meant to suddenly decide that holidays always point towards one message, like they always show with that rounded-headed kid on TV?
Maybe... wait, what if that's the point? That the intention of the 4th of July is to allow each of us to celebrate our own ideal version of the USA? *Arthur and Buster glance at each other*
NAH! *they walk off together to watch the firework display at Muffy's house*
*At the Crosswire mansion...*
Hey guys, did you hear about Buster's vacation?
Dumping us again? He is so rude!
Muffy, when Buster leaves, I'm challenging you to not speak any of those phrases until he returns.
Well, that's vomitrocious behaviour if I ever saw it. And I know Binky Barnes!
Hey, if you say anything like that again I'll twist you into a saline interwoven snacking food! *he raises his eyebrows* Neat, I love dictionaries! Now, what's a brainiac word for 'Ohio'? *he walks away, flicking through the pages of a cheap pocket dictionary*
*facepalms before turning back to Muffy* Well, Muffy Crosswire, at least
I
gave up sports!
And how long did you last? Three days! I've seen car sales that've lasted longer!
Oh Muffy, get with the program!
FINE THEN!
Sweyt pehtunia, they're arguin' ageyn! Weyll, ah guess this is a better tahme theyn ever to take mah medication, thehn *she slumps on a chair and solemnly devours another rhubarb pah*.
*Outside....*
*We pan past the Tibbles gazing in awe as the essploding fireworks*
*Tommy* Life is but a solemn and volatile shadow, a slope of unconceivability which one cannot hope to grasp.
*Timmy* Amen, brother. KABLOOSH!
*Tommy* I can essplode louder than you can!
If onleh ah could release that demon sheep hellspawn agayn...
Or better yet, a shark. Or a poisoned cake.
Oh my, I believe I heard my cue. Can you please deposit five slices of cake to dispose of me?
In your dreams, Mr. Rocketbarn *Ratburn slumps away depressedly, singing
V'ho ingannato
*
Well, I don't care what Francine says, I'm going to accept her challenge and BEAT IT! But first, I'll lift the mobile ban Daddy's been so stringent on lately *she pulls out her device and snaps photographs of the fireworks as Carl's moaning increases*
*Pan from the bustling and excitable crowd to a darkened silhouette standing on a nearby hill at the edge of the garden. The vivid hues of the fireworks flicker against his outline*
*The figure appears mildly surprised, before pulling a book out of his waistcoat, with 'Travis2018 presents: The Gay Bathhouse' inscribed on its gilded cover*
*The figure glances down at the book in his hand ominously*
Visit to Afkha-Khazoom or not, Buster's not gonna like what's going down over the next few months. Because... *he pauses and seems to contemplate a quiet terror* it's back.
*Scare chord*
TO BE CONTINUED...
King of France





Posts

: 534


Join date

: 2015-06-07



David comes home from work and finds Jane setting up the TV.

Jane: So what do you think honey?

David: Oh! I did not even know that you got a new TV and it's a lovely surprise I might add.

Jane: You're going to love what it has to offer. YouWhoTube, news, weather, even a talking voice remote where you can say voice commands!

David: So say if I want to watch a cooking show, I can say "Find me a cooking show"?

Jane: Yes, that's correct.



Similar topics
---
Permissions in this forum:
You
cannot
reply to topics in this forum