Arthur has gone downhill the past few seasons. There's an episode where Arthur tells Ladonna and Buster that the other has been talking bad about them behind their backs so they won't be friends anymore, and an episode where Thora scares DW with spiders. Could you see the characters acting like that in earlier seasons? I doubt it.
Upstanding Citizen





Posts

: 3


Join date

: 2018-11-07



Hmmm... it seems we have a VGAddict in our midst (being an idiosyncratic green-toned alchemist, I tend to get around, particularly considering the wealth of suntan lotion in the custody of the Beach Boys).

Either way, this is somewhat of a sensationalistic addressing of this well-trodden, famous-as-a-donut subject. Arthur has certainly stagnated during the past few seasons, an issue which I suspect is largely a hybridization of general fatigue from running for 22 years (and from Peter K. Hirsch's fatigue from running it for 18 of those 22 years) in addition to the lack of an experienced writing team - glance over the season 21 roster and the only two veterans from the lineup are Hirsch the Elwood Methuselah and Matt Hoverman (who joined around season 16, when the show was already far beyond its prime). However, it may be entirely possible that much of the sliding characterization you cited is a result of the show changing its priorities from the Fallon era (or seasons 1-4). Compared to the more moralistic and PBS mandate-dominated episodes of seasons 6 and beyond, the show's earliest (and best) seasons generally concentrated on painting the life of a collection of relatable average 1990s American kid archetypes and doing so in a well-rounded, uniquely humourous and intelligently satirical/self-aware manner (all hallmarks of the (creatively) departed Joe Fallon - just consult his other works for reference here) which elevated it far above its contemporaries. There have been a number of amazing episodes in recent years, but they reach their level of qualities on the backs on different characteristics from the show's classic incarnation (typically through tackling major issues in mature and nuanced ways, albeit in a more obvious and, dare I say it, mildly self-indulgent way than the Arthur of old, which was content to sit in subdued satirical wit and play dramatic moments as lighter events). The portrayal of the Arthur cast has resultantly changed somewhat over the decades to fit the mold of recent kids' TV casts, which has led to lapses in characterization whenever the writing team pursue plots that fit the show's story engine in a square-peg-to-circular-hole form (as Besties unfortunately illustrated). It's not nearly a decline on the level of The Simpsons (only one hue of the visible light rainbow away and they're even more caricatures now than I am), but the overall sensation one receives from the majority of current Arthur faire is more a bland, fleeting sensation of disappointment than a virulent anger.

In short, for a more detailed glimpse into my current gripes with the show, visit my Season 21 marathon thread in the Episode Epicentre. As for this topic however, brace yourself for some delightfully unorthodox responses to this debate as old as time. You may even get a few apricots on a good day around here.
King of France





Posts

: 539


Join date

: 2015-06-07



CastletonSnob wrote:Arthur has gone downhill the past few seasons.
Why has nobody told me this?!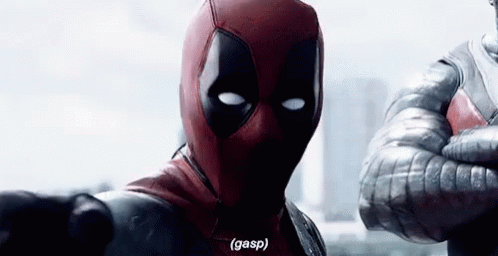 But all sarcasm aside, I do agree. The show isn't the same as what it was 19 years ago.
Queen of the Buckwild Frontier





Posts

: 454


Join date

: 2014-02-06


Age

: 32


Location

: Lakewood, Ohio



Peachmonger





Posts

: 219


Join date

: 2015-01-21


Age

: 53


Location

: Sweet Farms, Oregon



Jekyll Jekyll Hyde wrote:You may even get a few apricots on a good day around here.
Uncanny... He last posted three months ago.
Peachmonger





Posts

: 219


Join date

: 2015-01-21


Age

: 53


Location

: Sweet Farms, Oregon



Apricot Jack wrote:
There's definitely a sentient being back there

Kudos for the humor making that sound weird.
That's precisely the thing about Apricot Jack.  At first it may seem like he's just posting random apricot stock photos, but upon closer inspection, it appears to make at least partial sense some of the time.

Anyway about the show, I generally concur that it's not quite what it used to be, but we still get an occasional gem here and there.  Take this, for instance:


Village Idiot - Administrator





Posts

: 5698


Join date

: 2014-01-26



The thumbnail alone is so terrifying I'm afraid to watch the actual clip.

Arthur's Underwear





Posts

: 648


Join date

: 2016-12-11


Location

: Russia, Moscow





Similar topics
---
Permissions in this forum:
You
cannot
reply to topics in this forum