OK SO ITS H4LL0W33N BUT DONT GO OUT CAUSE ITS FULLA P3D0S -_-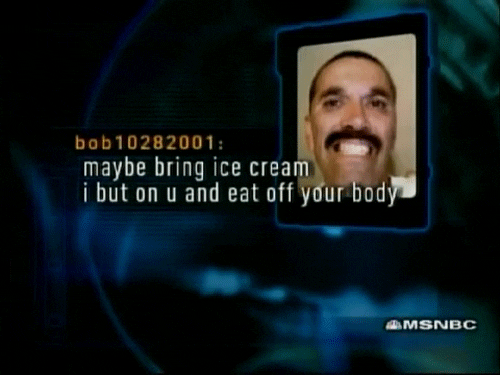 Pregnant





Posts

: 4150


Join date

: 2014-03-14


Location

: $ac



I think that guy lives in the woods behind my apartment...

Village Idiot - Administrator





Posts

: 5385


Join date

: 2014-01-26


Location

: Florida



It's media scare tactics that have ruined Halloween for kids... I see this on the news every single fricken year: "Are your children safe this Halloween? Do you know if there are registered sex offenders living in your neighborhoods?" Trick or treating has virtually diminished in my town, most kids go to church on Halloween now and have little parties.

But enough about that... Slums and Slumettes, I give you one of the funniest dudes ever, Paul Lynde!

_________________
The Slums' Greatest Marinapreciator!
Homeless Santa - Global Moderator





Posts

: 1628


Join date

: 2014-02-20


Age

: 29



It certainly does seem to be a dying holiday in a lot of ways...though that still doesn't stop kids from hunting me down even when I turn the lights out and try to hide under my bed.  It reminds me of last year when I was entirely unprepared for trick-or-treaters, and just couldn't find it in my heart to ignore them, giving away random household items of little value like pencils, erasers, packets of oatmeal...
Village Idiot - Administrator





Posts

: 5385


Join date

: 2014-01-26


Location

: Florida




---
Permissions in this forum:
You
cannot
reply to topics in this forum