In Arthur's Perfect Christmas, the
glass
crystal bird is an ornament owned by Mrs. Read that Arthur (or D.W.) broke that Arthur wanted to replace. He accidentally breaks the replacement and it is presumed that Mrs. Read never found out since Arthur and Fred gave her the tea set.
WELL, NOT QUITE.
In Season 6's "Arthur and Los Vecinos", Mrs. Read remarks about a crystal bird (same type) that Mrs. Molina owns. Her lines go as follows:
"I had a crystal bird just like that. Then of course the kids got to it - twice actually."
It seems odd to just shoehorn it in there. Prior to that, it was assumed she didn't find out about the botched replacement, or she didn't care. This is just one of many problems in this episode - Arthur and D.W. gripe considerately more than usual, and just about a simple visit to the neighbors. Then Arthur stupidly mistakes the Molina's family visit for a party. And let's not even start about Mrs. Read's unusually hostile attitude regarding the Molina's - maybe she wanted to make a good first impression (those are always important), but it comes off as something else, something much less PC.
Ah, well - that's post-lobotomy Arthur for ya. You just can't gut the creative talent (Joe Fallon, et al) and expect others to keep watching the show when the story-telling and overall production values begin to nosedive. I've already gone over the insanity that is Arthur's world trying to make itself more "real", but I digress. The glassblowers should have used a stronger material for those birds - that'd solve all our issues.  

Carl Winslow





Posts

: 550


Join date

: 2014-02-08



I always sort of wondered about the lesson of the original episode, which seems to say that it's perfectly okay not to tell someone you destroyed something of theirs as long as you replace it before they find out.

Apparently Jane has the house bugged...but I'm sure David found that out the hard way when she confronted him for wearing her clothes during the day after she left for work.  No wonder she has a drinking problem.  

But back into serious mode, that Molina party episode did make the Reads seem, well, petty and over-reactive.  Even if it hadn't turned out to be a Molina family party, seriously, it came off like the Reads think they're somehow entitled to be invited to everyone' parties all the time, otherwise it's some sort of insult.  I found this particularly disturbing because I've had to suffer people like that in real life on more than one occasion.

As a whole, I've never been particularly impressed with the Molina episodes.  They seem somehow too removed from the main atmosphere of the show, sort of like Kate and Pal.  It's not that they're from a different culture, which can often be a great setting for character development, relationships, etc. Here, it just doesn't work at all.  I think it's the fact that they're just plain and boring.
Village Idiot - Administrator





Posts

: 5623


Join date

: 2014-01-26



Wasn't there an episode about them breaking the bird?
Guest





Posts

: 1781


Join date

: 2014-02-06


Age

: 19



MO-OM! ARTHUR JUST *Bleep*ED YOUR FAVORITE *Bleep*ASS BIRD!
_________________
The Slums' Greatest Marinapreciator!
Homeless Santa - Global Moderator





Posts

: 1667


Join date

: 2014-02-20


Age

: 29



"ARTHUR DID IT, ARTHUR DID IT!"

The only "episode" that originally featued the bird was the Christmas special ("Arthur's Perfect Christmas"). I don't think it appeared in any episodes prior to that.
Carl Winslow





Posts

: 550


Join date

: 2014-02-08



Pregnant





Posts

: 4415


Join date

: 2014-03-14


Location

: $ac



I like that term The Crystal Bird for some reason?

_________________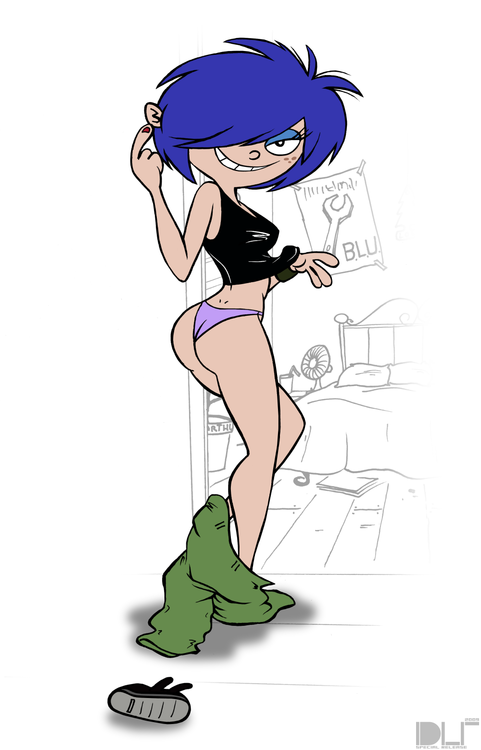 "If Only I Was Double D!"

Buster's Wants To Go To Molly's House!





Posts

: 1192


Join date

: 2014-09-20


Age

: 31


Location

: In The South.



Hmm, never actually noticed that, but admittedly season 6 is one of the earlier seasons I tend not to readily rewatch of my own accord (unless it happens to be the encompassing season of the running round of 'Guess That Bunny').

The Molina episodes have never impressed me either, unfortunately, largely for the reasons disclosed by Lotta - they simply feel very 'off' within the context and atmosphere of the Arthur universe and tend to appear in a story only to be placed onto the moral pedestal (notice how Alberto pretty much appears out of nowhere to resolve the conflicts in 'To Tibble the Truth' and 'Dear Adil' without virtually any reason to be in either of said episodes, whilst 'The Blackout', due to general lack of plot, presented itself as simply eleven minutes of incessantly glorifying the entire Molina family - I admit that 'Molina's Mulligan' did make a valiant attempt to resolve this issue, but ultimately faltered because of how clear it was that the family were introduced largely for the sake of being a minority family/to fulfil a PBS mandate, which left them as bland characters if one attempted to centre a true character-based narrative around them as MM intended to). Honestly, they feel kind of 'heavy-handed' in their placement as political minorities, an issue that Fallon-era Arthur seldom seemed to confront (although it is possible that the PC mandates from PBS were simply less abundant at the time - one of the joys of seasons 1 - 4 of the show is simply their nature as time capsules of the late 90s)... I must have made enough observations on Arthur's seasonal rot to write a book about it, except that my own book is so cool I can't keep away, therefore I'd have little time to author it between the random coveting of second base.
King of France





Posts

: 523


Join date

: 2015-06-07




---
Permissions in this forum:
You
cannot
reply to topics in this forum